Self-custody of crypto is a hot topic that needs to be fully appreciated to take full advantage of the Web3 revolution. Crypto wallets can store crypto, but you need to learn the difference between the types of wallets available. 
With a non-custodial wallet, you have sole control of your private keys, which means that as long as you have access to your private keys, you control your crypto.
With custodial wallets, another party controls the private keys like a centralized exchange. When using a custodial wallet, you might lose your crypto when the exchange or the crypto bank goes bankrupt, as was the case famously with Mt.Goxx or the FTX Exchange. 
Custodial blockchain wallets
Using a non-custodial wallet is excellent because you have access to your funds all the time, and you don't lose your funds because of the action of a third party. The issue is that you must keep your wallet safe from hackers. 
Metamask is one of the most popular non-custodial wallets you can use. Most software non-custodial wallets are free, and you need to download an application or create a wallet on a website, and you will get a private and public key that will give you access to the wallet.
The first step to keeping your non-custodial wallets safe is to keep your private keys safe and never give them out to anybody. You can use a paper wallet to keep your private keys but don't store them on Google applications like docs that could also be compromised. 
Hardware wallets
You can also use a hardware wallet, arguably the safest way to keep your crypto, but you need to pay some money, usually less than $200, to purchase a hardware wallet.
The best way to keep your hardware wallet is to put it somewhere only if you have access because if someone has hold of it, they might have access to your funds. It would be best to be careful when trying to access websites with your hardware wallets so that you won't fall into the hands of scammers.
Exchange/Custodial wallets 
Exchanges like Binance, Crypto.com, and Coinbase offer custodial wallets, ensuring users can store their coins on exchanges. The most significant disadvantage of using a custodial wallet is that you will likely lose your funds when you send the wrong tokens; double-check wallet addresses and information about sending funds when you use a custodial wallet. When choosing an exchange or a crypto bank to keep your coins, research them because you will lose them if they fail. 
Fuse Cash Wallet
The Fuse Cash Wallet lets you store and use digital assets in a non-custodial wallet, which means you retain complete control over the crypto assets. The wallet also handles all the heavy lifting of securing the wallet and safely sending transactions over the web.
The Fuse Cash mobile crypto wallet offers users three key features, the combination of which is without precedent in the crypto space. The app also removes the complexity of managing private keys and does not require that users create and save cumbersome seed phrases.
Fuse Cash boasts a fast and convenient fiat on-ramp functionality that integrates with leading provider Ramp Network. Users can use the Ramp plugin to deposit funds through bank transfer, debit card, or Apple Pay. More specifically, funds are converted from fiat into Fuse's first native stablecoin, FuseDollar (fUSD).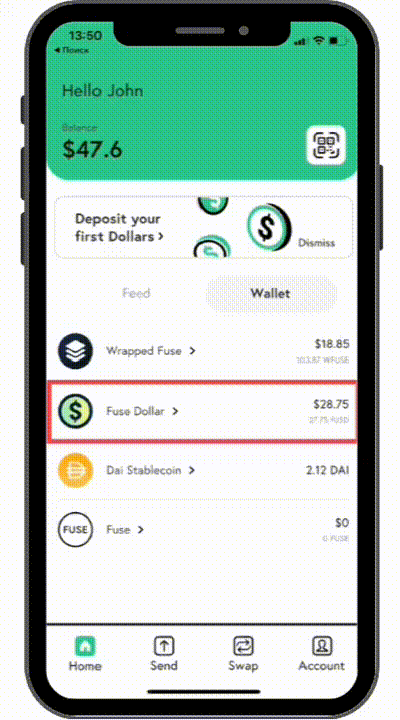 Users can access Fuse's native decentralized exchange (DEX), FuseSwap, straight from the app. Right after depositing funds into the wallet, users can start trading Fuse (FUSE) and other popular crypto assets, including Kyber Network Crystal (KNC), The Graph (GRT), and Chainlink (LINK).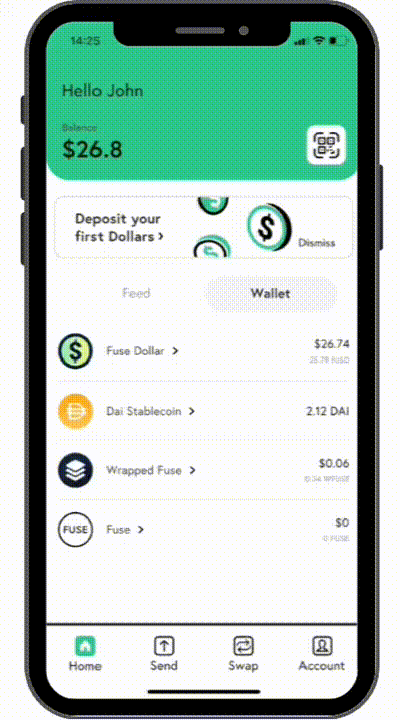 Additionally, users can send and receive stablecoins and other crypto assets with zero fees.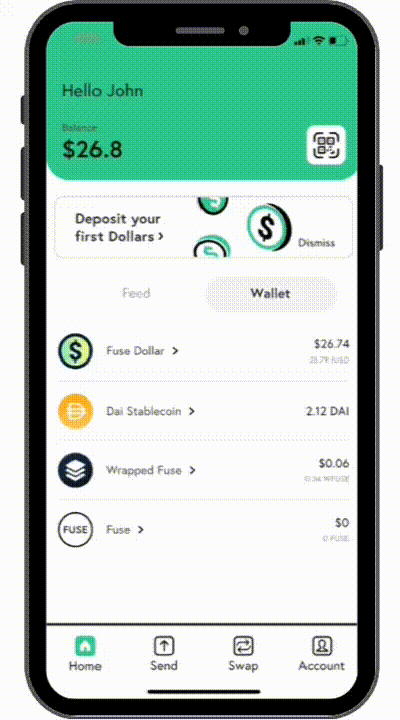 The release of Fuse Cash is a significant step towards making its vision of making crypto payments accessible to all a reality. We are excited to see where it takes the team and the Fuse ecosystem as the product and feature roadmap develops. The app is available for download on both App Store and Google Play.
In summary
The bottom line is that when your tokens are in self-custody, nobody can touch them. Not the government, not your parents, not the creators of the blockchain wallet, and least of all, not an exchange.
Keeping crypto and NFTs in a self-custody wallet or cold storage ensures the highest level of security and that your tokens and money are safe when exchange collapses.