A blockchain, crypto, or Web3 payments ecosystem refers to a blockchain network's different parts and interactions. All ecosystem partners serve a role in the blockchain and can affect how it functions. Additionally, dApps in the Fuse ecosystem can provide real-world, financial, gaming, NFT, and social utility like traditional mobile apps.
Even though blockchain networks have similarities, each one is unique. The elements of blockchain ecosystems can vary. For example, Bitcoin and Ethereum have two very different blockchain ecosystems, with Ethereum featuring a much more comprehensive range of projects and services made possible with smart contracts and dApps.
Blockchain ecosystems are an essential subject for crypto investors. The ecosystem shows how a blockchain works and what features it provides developers and users, and it can often help investors figure out the current health of a blockchain.
From DeFi and Web3 payments applications to actual world implementations that positively impact the lives of everyday people – explore the Fuse Web3 payments ecosystem and browse the projects building on Fuse, starting with organizations A through to C.
Alternatively, head to the Fuse Ecosystem page, where you can filter projects by categories such as DeFi, asset bridges, accounting, relayers, oracles, etc.
N.B. This article will be updated with new partners and projects on an ongoing basis. Bookmark the article and watch for announcements and updates via our social media channels.
0xTracker
0xTracker is a convenient and user-friendly portfolio tracker that helps DeFi users stay on top of their investments. Supporting over 25 blockchains, including Fuse and other EVM networks, 0xTracker empowers individuals to accurately monitor staking, lending, and all forms of yield farming at no cost.
0xTracker can be set up quickly with MetaMask or TrustWallet and also features an alert system designed to notify users when positions fail the minimum collateralization ratio.
Allbridge
Allbridge is an innovative cross-chain bridging solution that makes asset transfers between blockchains safe, reliable, and modern. It was founded in 2021 and aims to dissolve barriers between blockchain networks, offering users the ultimate freedom of asset movement.
It offers three distinct services: Allbridge Classic for native and wrapped token transfers between Ethereum Virtual Machine (EVM) and non-EVM compatible blockchains; Allbridge BaaS for a white-label bridge covering EVM chains such as Fuse and Solana; plus the Allbridge Core – enabling secure interchain stablecoin swaps across multiple messaging protocols.
AlphaWallet
AlphaWallet is a secure, open-source Ethereum wallet that provides users with cutting-edge self-custody and production-ready solutions. Utilizing both hardware grade security from the 'Secure Enclave,' as well as comprehensive coverage of DeFi transactions and swaps – AlphaWallet ensures your cryptocurrencies and NFTs can be stored safely.
It's free to use on iOS or Android devices – opening up access for businesses who want frictionless crypto custody and everyday consumers. Built by Web3 engineers from the ground up for everyone in mind, this product is changing how easily we can store and manage our digital assets.
Angle Protocol
Angle is an innovative decentralized stablecoin protocol that utilizes collateralized assets to issue pegged, secure digital currencies on the Ethereum blockchain. Building a sustainable money layer for blockchains, Angle enables individuals and institutions to safely enter crypto markets without falling prey to volatility or putting their treasury at work through interest-bearing funds.
With agEUR as one of its more liquid offerings, Angle has already proven capable of providing users alternate options beyond traditional banking rates when diversifying away from US Dollar exposure.
Arcana Network
Arcana Network is working to bridge the gap between Web2 and Web3, empowering developers to make decentralization more mainstream. Equipped with familiar logins like social media and email accounts, Arcana's tools facilitate smooth onboarding for users without requiring a background in crypto terms, boosting user conversion rates by up to 90%.
‍Their mission-driven tech stack accelerates decentralized application (dApp) development so that everyday users can enjoy frictionless access into the world of crypto and NFTs – making all of Web3 accessible and easy.
Artrific
Artrific is the first non-fungible token (NFT) marketplace on the Fuse Network. It provides a platform for artists to create, buy and sell exclusive digital items – transforming traditional models of ownership and commerce into a new realm of possibility.
With fast and affordable transactions enabled by FUSE Network powering its offerings, it encourages collaboration between creators and users free to explore Arrtifc's expansive selection. Whether you want to create and mint your original artwork or import existing ERC-721-compliant collections, Artrific has an easy solution.
AscendEX
AscendEX is a trusted global centralized cryptocurrency trading platform, providing advanced digital asset solutions for everyone, from beginner investors to experienced traders. Its simple and secure design allows its users the freedom of choice – offering spot, margin, and futures trading paired with industry-leading 50% interest rate options for maximum earning potential.
‍The comprehensive suite of services also includes unique features such as copy trading and passive income opportunities thanks, in part, to the founding team's deep Wall Street knowledge base.
Assetux
With Assetux, users can easily buy cryptocurrencies using credit and debit VISA/MIR/MasterCard cards. The service is entirely trustless, and all the volume is reflected on-chain because liquidity is taken from DEX pools. This provides a seamless user experience and eliminates the need for centralized exchanges.
Assetux is a game-changer in the crypto industry because it enables users to buy cryptocurrencies only traded on decentralized exchanges like Uniswap. The DeFi on-ramp solution for EVM blockchain networks is another example of how Assetux is breaking down barriers to entry in the world of Web3.
BNB Chain
BNB Chain, formally Binance Smart Chain, is a high-performance EVM-compatible blockchain built by the Binance team. It allows developers to create and deploy decentralized applications (dApps) quickly and easily.
It can scale up with increasing operations and transactions, making it an excellent choice for businesses using blockchain technology. The blockchain also features its native token, BNB, for transactions such as paying gas fees. Aside from that, it also supports smart contracts and hosts some of the most used dApps in the world, such as the decentralized exchange (DEX) PancakeSwap.
Beefy.Finance
Beefy Finance offers ways to increase the value of your cryptocurrency holdings. With its decentralized and multichain Yield Optimizer, users can maximize their rewards from various liquidity pools, automated market-making projects, and other yield farming opportunities – all while earning compound interest on their assets with safety in mind.
Its main product is Vaults which allows you to stake crypto tokens; this investment strategy increases your deposited token amount by compounding arbitrary yields back into the initial asset without locking up funds for any time – making it possible for users to withdraw them whenever they'd like.
BitKeep
BitKeep is a mobile wallet that puts digital asset management into the hands of users, providing them with secure storage and easy-to-use tools to buy, sell, store, and maximize the value of their cryptocurrencies and NFTs.
With nearly 8 million users in 168 countries worldwide, it has become Asia's number one crypto wallet, known as "the essential gateway to Web3". Boasting partnerships with some top 30 blockchains, including Ethereum, Polygon, Fuse, and others, BitKeep enables effortless access for anyone looking for an all-encompassing solution for managing their digital assets.
BitMart
BitMart is a centralized cryptocurrency exchange with over 9 million users providing trading and investment services. It offers staking, lending, savings products, derivative contracts, spot trading options, futures trading, and margin trading with leverage.
With BitMart, you have access to significant cryptocurrencies and an NFT marketplace. A secure wallet and a well-designed mobile app for on-the-go convenience are included for safely storing assets. The network is committed to security stability and scalability, adopting an advanced multi-layer and multi-cluster system architecture.

Bitazza
Bitazza is a cryptocurrency exchange platform offering institutional-grade services to Southeast Asian investors. It boasts a robust infrastructure with its trade network of regional exchanges and brokers compliantly operating in various locations around Asia.
Additionally, the ecosystem includes unique features such as its utility token, fiat-backed stablecoin, Visa card, and blockchain payment solution – all licensed by SEC and Thailand's Ministry of Finance. Furthermore, clients can use swift deposits/withdrawals through cryptocurrency or traditional currency trading pairs plus OTC services for added convenience.
BlockSpaces
BlockSpaces is a platform that gives companies the tools they need to capitalize on blockchain technology and Web3 payments. Founded in 2017, BlockSpaces provides solutions like Web3 endpoints, Bitcoin invoicing and payment systems, Lightning APIs, and dedicated nodes – enabling businesses to bridge their existing traditional web2 operations with innovative new capabilities found only through decentralizing applications (dApps).
Bulla Network
Bulla Network is an efficient and decentralized accounting, invoicing, and payroll management system. It provides individuals, companies, and decentralized autonomous organizations (DAOs) a secure way to manage their Web3 payments and financial transactions on-chain.
With its groundbreaking Bulla Banker interface, users can easily mint tokens for invoice or payroll purposes that support 11 different networks, including Ethereum, Polygon, and Fuse. Furthermore, Bulla helps users save time by keeping track of all accounts in one place while being able to export information during tax return periods effortlessly.
ChainList
Chainlist is the ultimate go-to resource for Ethereum Virtual Machine (EVM) networks. It allows you to connect more than 205 different chains and test nets in just a few clicks, making it easy to add any network of your choice into your wallet or Web3 middleware provider, including MetaMask.
Chainstack
Chainstack provides advanced blockchain services to empower developers with the capabilities needed to launch and scale decentralized networks. As a result, thousands of businesses worldwide use its software, APIs, and nodes to create powerful applications at a fractional cost securely.
With Chainstack, you gain full native API access, which gives them complete ownership over their deployed infrastructure yet allows them to turn it off when not in use – reducing costs.
ChangeNow
ChangeNow is a centralized exchange that allows users to trade over 250 coins without any registration or limits quickly and securely. Founded in 2017 to provide maximum safety, simplicity, and convenience while eliminating the need for customers' fund storage, ChangeNOW has become one of the most reliable exchanges available worldwide on mobile (iOS & Android) and desktop versions.
ChromePay
The money transfer application Chromepay is revolutionizing digital financial services in Africa by creating a seamless ecosystem and connecting the unbanked to essential digital banking solutions. Through an extensive suite of technologies such as APIs, dynamic SDKs, and KYC protocols, Chromepay also provides accessible resources for institutions to serve customers better than ever before.
‍Moreover, it demonstrates its commitment to actual value creation and humanitarian services with initiatives dedicated towards Financial literacy and Financial Aid distributions. In 2022, Fuse joined ChromePay to introduce a decentralized identity system that will bring millions of African users into the world's digital economy.
CoinTool
CoinTool is an innovative way to power up the development of digital currencies and Web3 applications. Users can easily create fungible and non-fungible tokens (NFTs) without a line of code across various blockchains like Ethereum, Fuse, Polygon, etc.
CoinTool offers a wide selection of features to make trading and managing digital currency easier than ever. From real-time quotes and ETH batch-sending services to token creation tools, you can stay safe knowing that each tool operates independently from other networks.
Comunitaria
Comunitaria's noble goal is to help those most in need by providing a socially responsible currency backed by Fuse blockchain technology called ILLA. This unique initiative sees money used as an instrument of change.
Local businesses enjoy increased business from the recipients and low-income individuals able to access fresh food through the social currency produced via solar panel installation across disadvantaged neighborhoods across Spain. Through this impressive scheme, Comunitaria has become synonymous with supporting sustainable development goals that ensure no one gets left behind.
Connext
Connext Network is ushering in a new era of interoperability and digital asset access. With xCall, Connext makes it simple to move tokens and data across blockchains – no need for extra infrastructure. JavaScript-style promises and callbacks can be instantly incorporated into Solidity smart contracts.
With its secure protocol, developers can build trust-minimized cross-chain applications – allowing users to swap funds and data easily between different blockchains. Through the utilization of watchers that help monitor any irregularities on chain networks coupled with an optimistic security model built upon the strength of Ethereum's platform, Connext prioritizes security above all else.
Cookbook
Cookbook is a smart contract marketplace powering the development of Web3 projects. It's a free open platform that allows developers to collaborate and create web3-based projects easily. From deploying contracts through their comprehensive UI or downloading them for complete modification – Cookbook supports Ethereum, Fuse, Polygon, and more in its effort to make building on blockchain simpler than ever before.
It offers comprehensive audits & documentation and enables developers to earn royalties from others using their works via transparently disclosed transactions – truly taking decentralization one step further.
Cozy Cosmonauts
Cozy Cosmonauts is a collection of 999 unique Non-Fungible Tokens (NFTs) built with Fuse blockchain technology. A leader in the NFT scene in this network, each of these creative and colorful avatars is unique and has different randomly generated traits – that help define their rarity and market value.
As the first NFT collection launched on Fuse, holding one of these tokens and using it as your profile picture (PFP) is a sign of support for the network. You can obtain your own Cozy Cosmonaut using a variety of digital currencies such as FUSE or GoodDollar through Artrific.
---
Web3 Payments Ecosystem
As part of our ongoing mission to bring Web3 payments to mainstream business adoption, we are dedicated to supporting both real-world and DeFi projects. A thriving financial ecosystem on Fuse provides the support needed for businesses to play an empowering role in the ongoing paradigm shift in money.
Fuse has seen strong growth, with its market cap peaking at nearly $300 million and TVL growing to $40 million. Over 100 Web3 projects, including infrastructure to DeFi and NFTs, joined the Fuse ecosystem. The project has facilitated over 120 million transactions, generating 1.35 million wallets.
In 2023, Fuse prioritizes reigniting the community and increasing stakeholder engagement. This will bolster the ecosystem, making it more vital than ever and providing the right environment for a new, large influx of enthusiasts that increase the economic value of Fuse and its underlying asset and champion Fuse's mission of bringing mainstream business adoption through everyday Web3 Payments.
Fuse Network is well-positioned to capitalize on the growing interest in cryptocurrency and the Web3 ecosystem. With a strong team and a focus on innovation and user experience, Fuse is likely to continue its growth trajectory and play a significant role in the future of finance.
For more information about joining the Fuse Web3 Payments ecosystem and to apply for the Ignite incentives program, please visit https://www.fuse.io/ignite.
Want to join the Fuse ecosystem? Maybe you are building a project in Web3? Contact us today for more information on grants and funding and bring your Web3 project to life!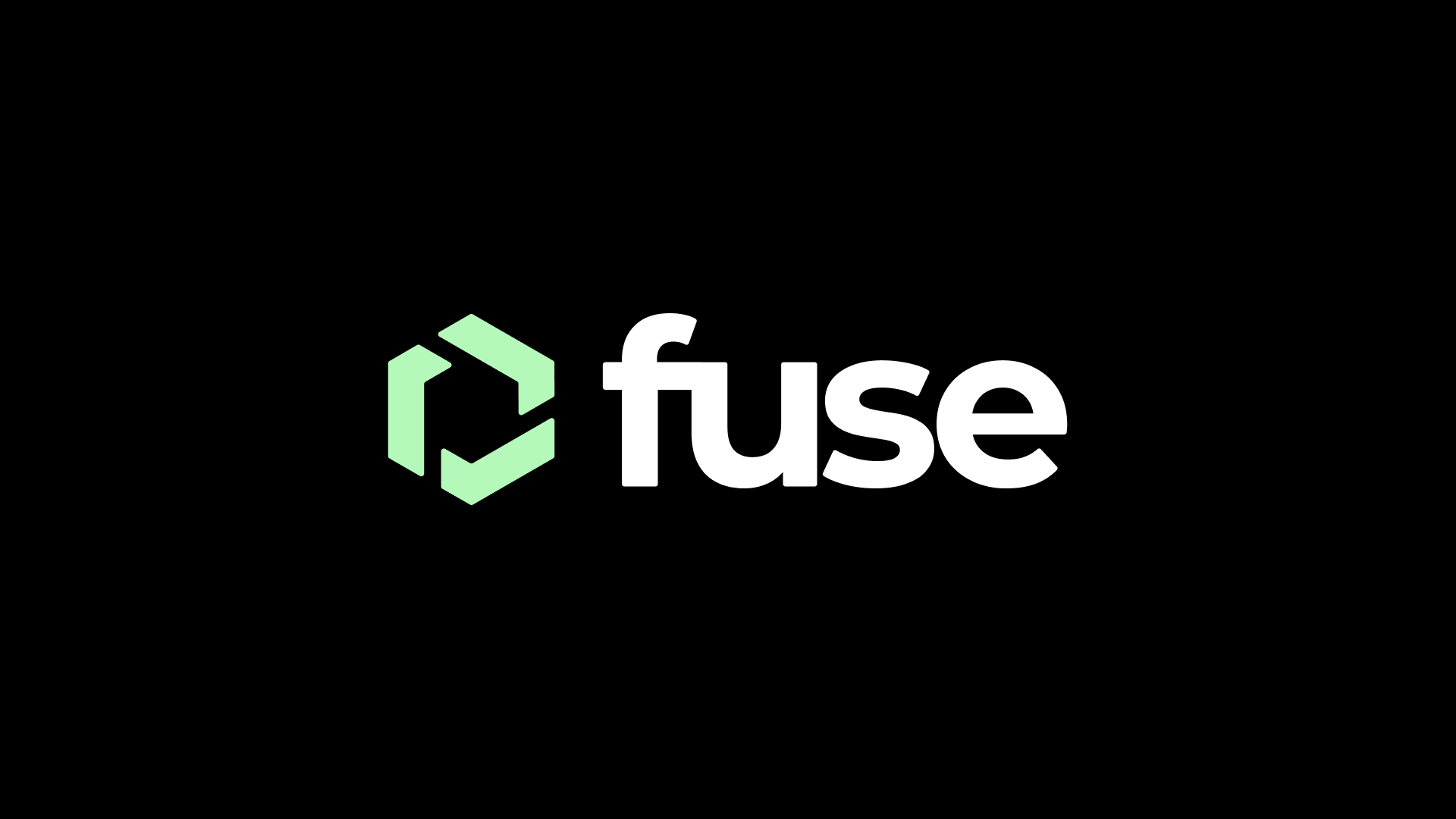 Build on Fuse Network
Fuse was designed to be friendly for blockchain & non-blockchain developers alike.