It has been a while since we last touched base and filled you in on what has been happening at Fuse. We want to share some significant milestones and breakthroughs we achieved in 2023 and present exciting new updates and announcements.
We have consistently improved our user experience for the past three years by deploying robust middleware. This includes a relay service, contract wallets, and a back-end developed exclusively to enhance the experience for non-crypto native users while keeping our products and their underlying technology non-custodial.
We've deployed over 180K contract wallets to scale these accounts and prepare for future users on Fuse. In contrast to many other projects, Fuse has always aimed to focus on mainstream adoption use cases that do not require users to become crypto investors to take advantage of Web3 with gasless transactions, among other things. This is where ERC-4337 comes into play.
ERC-4337 and Fuse 2.0
Released with our Fuse 2.0 Roadmap unveiling, ERC-4337 aims to decentralize our middleware. This aligns perfectly with our mission to maintain interoperability with larger blockchain ecosystems. This move has facilitated collaborations with Power Validators and robust ecosystem ERC4337 partners leading and solidifying Fuse as a tech powerhouse.
Phase 1 – ERC-4337 backend integration
Operators can onboard and open ERC-4337-supported projects, sponsor fees on behalf of users, and more.
Fuse will include a sandbox environment for Spark to experiment with the product.
Phase 2 – Smart Contracts and SDK
This phase focuses on migrating our legacy middleware and refactoring almost every part of the stack, including upgrading smart contracts and making SDK adjustments for ERC4337. This will allow us to migrate existing Operators to the new ERC-4337 standard. Notably, the users will not notice a thing.
Phase 3 – putting it all together into the "FuseBox"
Here, we will combine the UX and the upgraded backend services that will be bundled together into the "FuseBox"
We are thrilled about our progress and look forward to achieving these milestones. Stay tuned for more updates and announcements as we evolve and expand.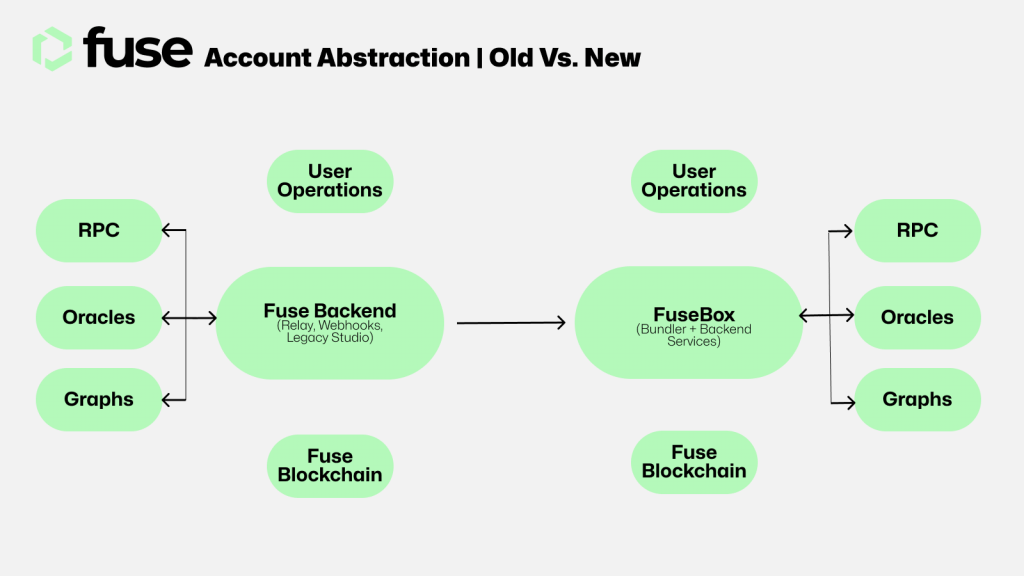 Fuse Tokenomics Transition
Our team has been engaging with community members to design the best models for transitioning the Fuse Network from an inflationary to a deflationary model.
Our recent Fuse Request for Comments (FRC-2) suggested the introduction of a Max FUSE Supply of 400 million FUSE, gradually reducing inflation and initiating a base fee burn (FIP-1559). This proposal enjoyed comprehensive support.
Accordingly, we will move to execute it shortly, starting with the publication of the FIP-1559 Basefee Burns. To learn more about the approved changes in tokenomics, please join the Fuse Forum.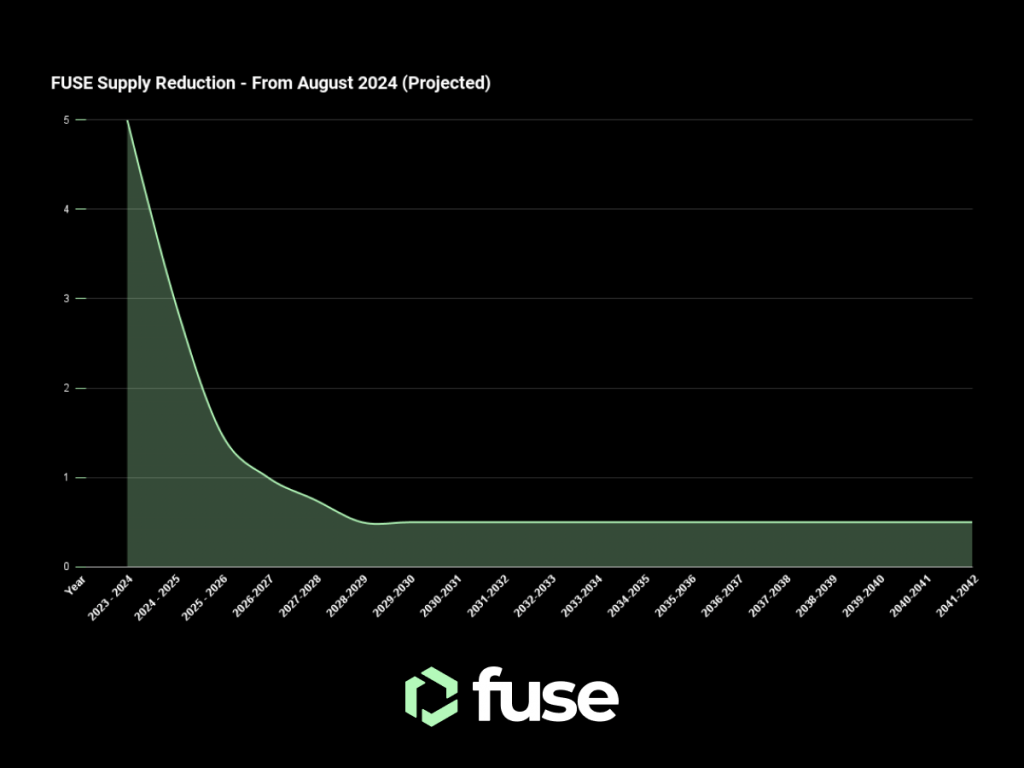 Fuse Operators – Growing Business Integration
Fuse has been directing its efforts toward Operators, refining our marketing and sales strategies, and managing these relationships effectively. Our recent success stories include partnerships with Peepl, Bitazza, and Chromepay, a new US-based Operator, Zneakrz, and a new Licensed Kenyan Fintech, Sanduk.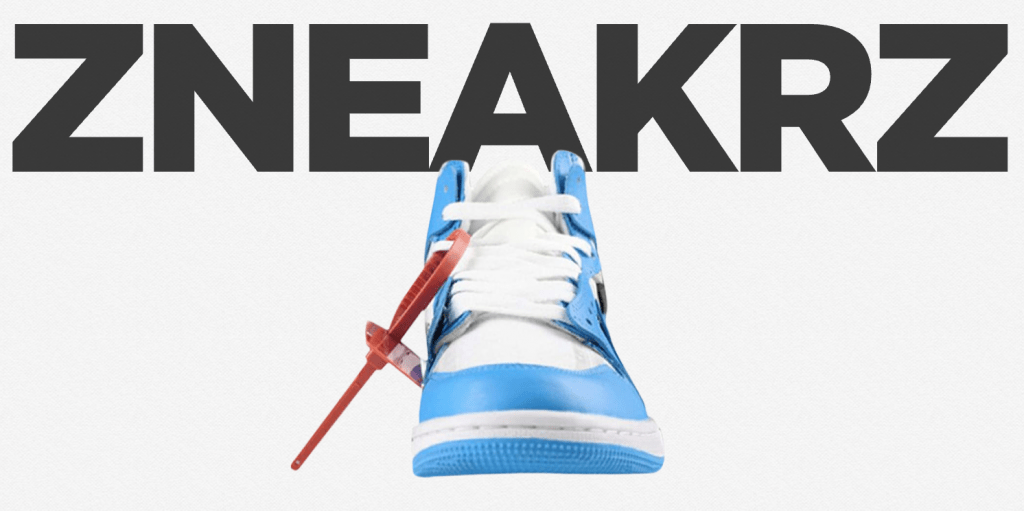 More announcements of our new Operators will follow shortly. Follow the progress of these operators on our website.
The Fuse Ignite Program
In May 2023, we launched the Fuse Ignite Program – a $10M fund dedicated to empowering real-world & DeFi builders to advance business adoption of Web3 payments. The program has succeeded, generating quality leads and positive feedback globally. We welcome you to refer projects to Fuse Ignite.
Technical Integrations and Partnerships
We are thrilled to announce our collaborations with SupraOracles, Etherspot, LayerZero, Ironblocks, OnFinality, and Blockspaces, and migrating to Nethermind. Expect further announcements about these integrations and partnerships. We will introduce additional technical partners, product collaborations, and strategic projects in the upcoming weeks.
Fuse's Impact on the Industry
Our team has been active in local and global events, starting with ETH TLV in February. We've also discussed regulatory implications with the Bank of Israel, lectured at the College of Management Academic Studies on Web3 payments, attended CryptoVerse in Ukraine, and mentored and judged the B7 Blockchain Hackathon. Notably, Fuse was recently selected to present at a first-of-its-kind event – Google Web3 Community.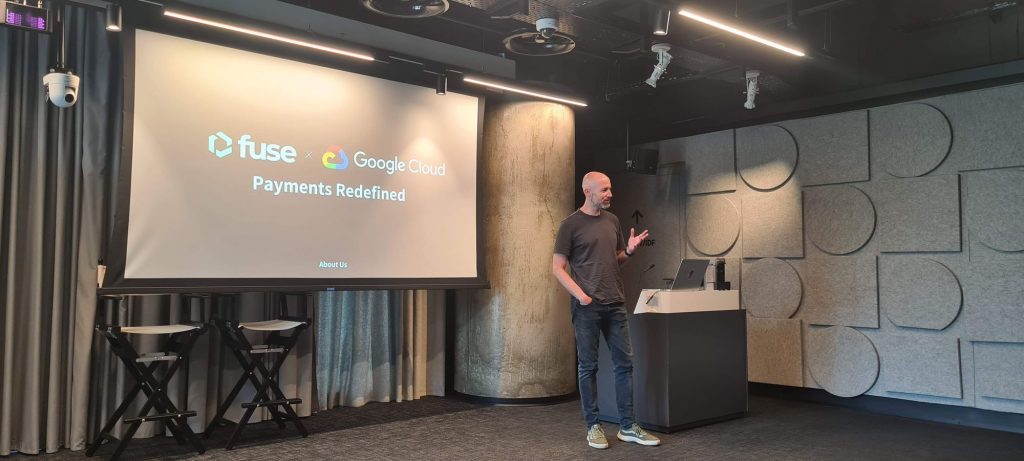 Summary
We believe in transparency and inclusion and are delighted to share these updates. As always, your participation and feedback are essential to us. Let's continue to break boundaries together in the realm of Web3. Stay tuned for more updates and developments as we forge ahead with our mission at Fuse.