In the Voltage Finance ecosystem, loyalty and commitment are rewarded. By staking VOLT for veVOLT, you support the platform and increase your potential allocation of tokens during the Mirakle IDO launch. A snapshot of every user's veVOLT balance will be captured on Sunday, October 1st.
The Voltage Launchpad provides a place for projects to raise capital and gain exposure within the Fuse Network ecosystem. It leverages the community's support and utilizes smart contracts to ensure a secure and transparent fundraising process.
What you need to know
Mirakle DEX IDO date: October 3rd, 2023
veVOLT screenshot date: 1st of October
Deposits start: 3rd of Oct 12:00 PM UTC
Deposits end: 5th of Oct 12:00 PM UTC
Basic allocation size (no veVOLT): up to $500
Premium allocation size (veVOLT holder): up to $2000
Required token to purchase QIJI: wFUSE
(QIJI) Token price: $0.025
As mentioned, a snapshot of every user's veVOLT balance will be captured on Sunday, 1st October. Then, users can connect their wallet to the Launchpad page on our site to check their allowed allocation amount before the launch of the Mirakle IDO.
Users with no veVOLT will receive a capped allocation significantly lower than those holding veVOLT. The more veVOLT you hold, the larger your allocation (up to a project-specific cap). This system is designed to benefit the most dedicated users, providing them with better opportunities.
Calculate veVOLT Allocation
To calculate your veVOLT allocation for the launchpad, you can use the following formula: Your Allocation Cap = Default Cap + (Total veVOLT Held / 1000)
Here's how it works:
Every 1000 veVOLT you hold equals an additional $1 to your allocation cap.
For example, if you hold 100,000 veVOLT, you would divide that by 1000, which gives you an extra $100 to the cap.
So, if the default cap is $500, and you hold 100,000 veVOLT:
Your Allocation Cap = $500 (Default Cap) + ($100 from veVOLT) = $600
This way, you can quickly determine your total allocation cap for the launchpad.
How to Stake VOLT for veVOLT
To take advantage of veVOLT's increased allocations, you must get veVOLT's first and stake for veVOLT.
What is Mirakle?
Mirakle is revolutionizing PERPs with low swap fees, zero price impact trades, and dynamic pricing supported by SupraOracles and prices from leading volume exchanges. It's deploying on the Fuse Network with a roadmap highlighting ambitious objectives, a community developer program, referral and bug bounty programs, interface improvements, and synthetic markets support in the pipeline.
Decentralized trading platforms like Mirakle DEX are transforming how we trade digital assets, offering autonomy, transparency, security, inclusivity, and community governance. By launching on the Voltage Finance Launchpad, Mirakle DEX aims to amplify these benefits and drive the evolution of DeFi on Fuse.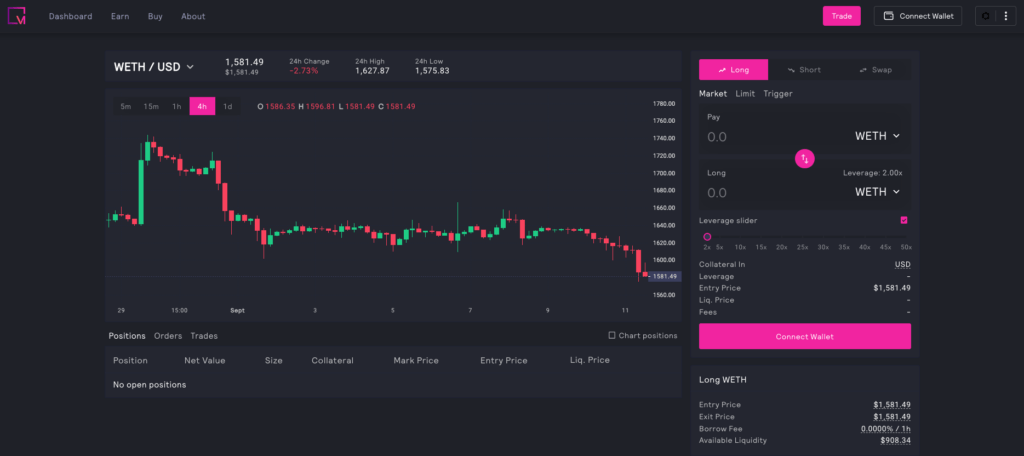 The Dual-Token Ecosystem: Qiji and QLP
Qiji is Mirakle's utility and governance token, accruing 30% of the platform's generated fees. QLP, the liquidity provider token, accrues the rest, a whopping 70% of the platform's generated fees. Qiji can also be staked for even greater rewards.
Mirakle's Qiji token provides governance capabilities and unlocks numerous benefits for its holders. It enables staking for rewards and allows compound interest. Additionally, the trading interface of Mirakle is exceptionally user-friendly and flexible, allowing traders to easily open long or short positions, manage positions, and even set stop-loss/take-profit orders.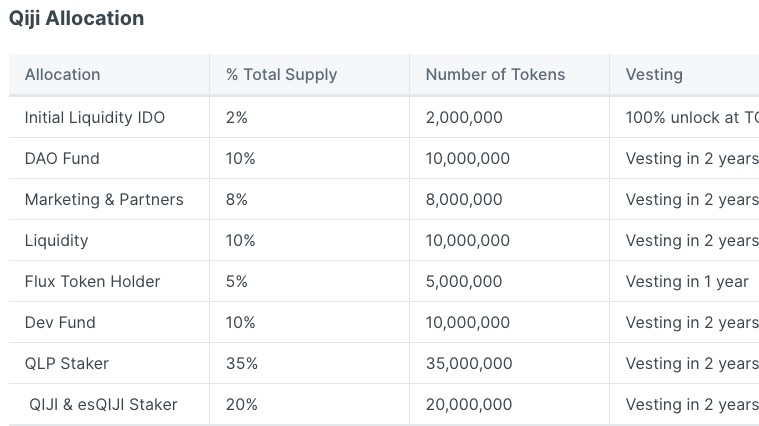 Read the docs for complete information: mirakle.gitbook.io/tokenomics