Fuse is proud to announce its leading decentralized exchange, Voltage Finance, has released the VOLT mobile app for iOS and Android devices, bringing a seamless and accessible DeFi experience to the palm of your hand. The VOLT app sets a new standard for managing your assets on the go.
As centralized exchanges continue to mismanage user funds, decentralized finance (DeFi) is expected to play a more significant role in the cryptocurrency market. This shift towards DeFi is set to introduce new trends in the industry, such as adopting real-world assets onto the blockchain, a preference for non-custodial wallets, derivatives, and more.
However, the overwhelming need for user-friendly mobile-first interfaces and simple-to-use DeFi features is arguably the most comprehensive hurdle. So if you're looking for an easy-to-use, secure, and non-custodial cryptocurrency app, look no further than the new VOLT mobile app.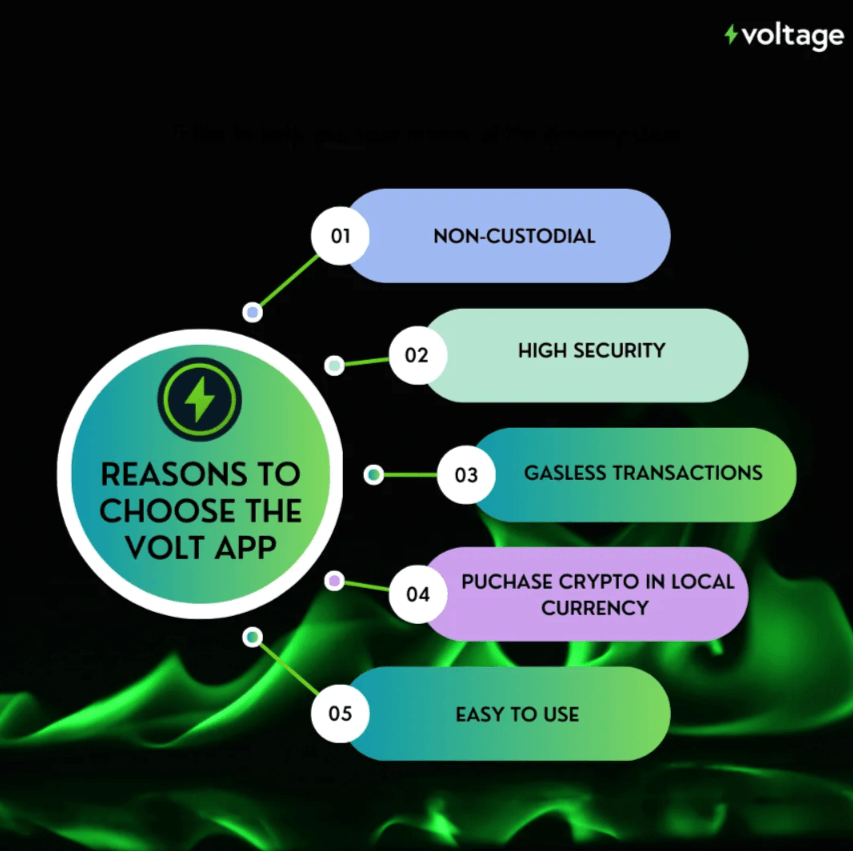 With gasless transactions and user-friendly fiat on-ramps, VOLT is perfect for beginners and seasoned traders. The app's emphasis on security means you are always in control of your funds, with multiple backup options and biometric fingerprint mapping for secure access.
With the VOLT mobile app, you can experience the benefits of self-custody and control over your funds without compromising ease of use or security.
Airdrop ahoy!
To celebrate the launch of the VOLT app, Voltage is organizing an exclusive airdrop for users who complete the in-app verification process to earn their SBT (SoulBond token) as a thank-you for their support. There are two ways to qualify for the airdrop:
Option 1: If you had the beta version of the VOLT App before the waitlist was introduced.
All you need to do is Update the app to enjoy the new UI and features. However, you must complete the verification process mentioned earlier to receive your SBT and rewards.
Option 2: You joined the VOLT App waitlist.
Please be patient as we gradually grant early access. This week, we'll welcome the first 500 waitlisted users according to their rank. To improve your ranking and get ahead, refer your friends!
Once it's your turn and after creating your wallet, you will find the "Get verified" banner and must follow the in-app instructions to claim your SBT. After it's minted, it will be transferred to your wallet. Then, you can view it by tapping your avatar on the top left of the home screen.
We will give more information about the airdrop soon.
Just the beginning for VOLT
As the DeFi landscape develops, Voltage's commitment is to remain at the forefront. In the upcoming months, they will focus on incorporating additional DeFi features, cross-chain, and real-world integrations that will connect Voltage to other DeFi ecosystems, broadening the opportunities available to our users.
In summary, the VOLT mobile app marks a significant milestone in Fuse and Voltage's missions to make decentralized finance accessible to all. Experience the power of DeFi in the palm of your hand with Voltage Finance.