Thirdweb — the startup behind a developer toolkit designed to launch dApps, including games, NFTs, DAOs, and marketplaces has listed the Fuse SDK. Making it easier for developers to build on Fuse.
The Web3 hub enjoys around a quarter of a million site visitors a month, with over 50,000 developers ranging from independent creators to organizations like Coinbase, deploying over 150,000 smart contracts using the platform.
One of the standout features of Thirdweb is that developers can find a wealth of resources across EVM and non-EVM compatible chains in one place. Moreover, Thirdweb's tools work with EVM chains like Fuse straight out of the box. Saving precious development time so developers can deploy contracts popular on other chains and build on top of them to strengthen the network ecosystem.
How Thirdweb integrates Fuse
Developers can access Fuse tools and SDK on Thirdweb, and we will work with their team to create tutorials and video content to make the journey of launching dApps on Fuse Network even easier.
In 2023, Fuse is working hard to onboard new projects and simplify the building process for developers with our SDK and off-the-shelf solutions. Like Thirdweb, Fuse also believes that simplifying the developer experience in Web3 will foster an environment of better applications with product market fit.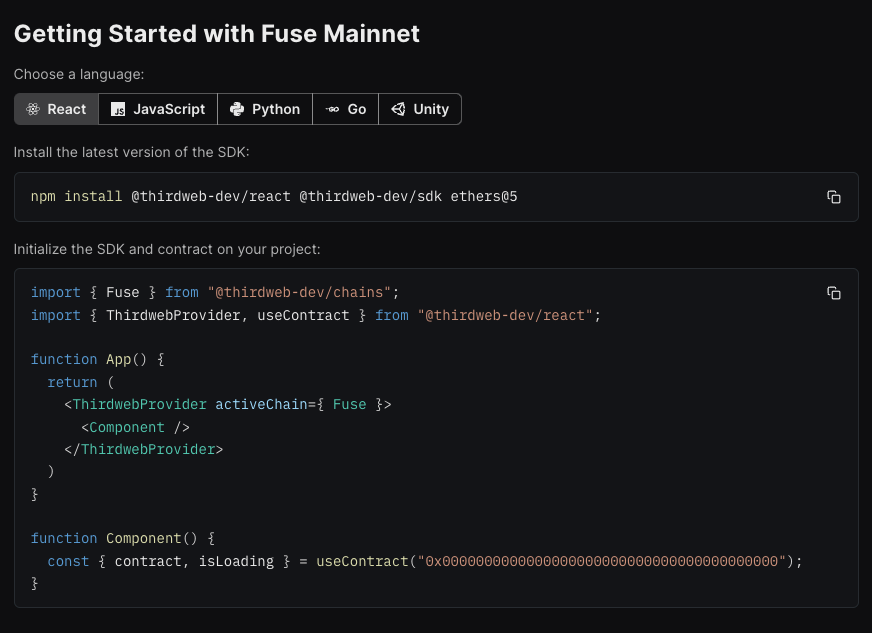 What is Thirdweb
Thirdweb is a development framework that allows you to build Web3 functionality into your applications. With operations in London but headquartered in San Francisco, Thirdweb secured funding from notable investors like Haun Ventures, Shopify, and Coinbase in a Series A that values the startup at $160 million.
Platform features include tools to create smart contracts, decentralized logins, publishing tools, and more. In addition, funding will help expand support for a more comprehensive list of blockchains, such as Fuse, to increase users and get Web3 to become more mainstream. Projects using Thirdweb reportedly generate $1.5M in weekly revenue, although Thirdweb only receives a small portion.
Thirdweb is setting itself up as the provider for Web2 companies wishing to leverage Web3 without having contract development and auditing skills. By providing robust tooling accessible with simple APIs and SDKs, Thirdweb lets existing companies and new developers iterate projects faster and establish themselves as the first port of call for new builders.
Fuse is delighted that hundreds of thousands of active Web3 developers now have access to Fuse's range of tools and our powerful SDK via Thirdweb.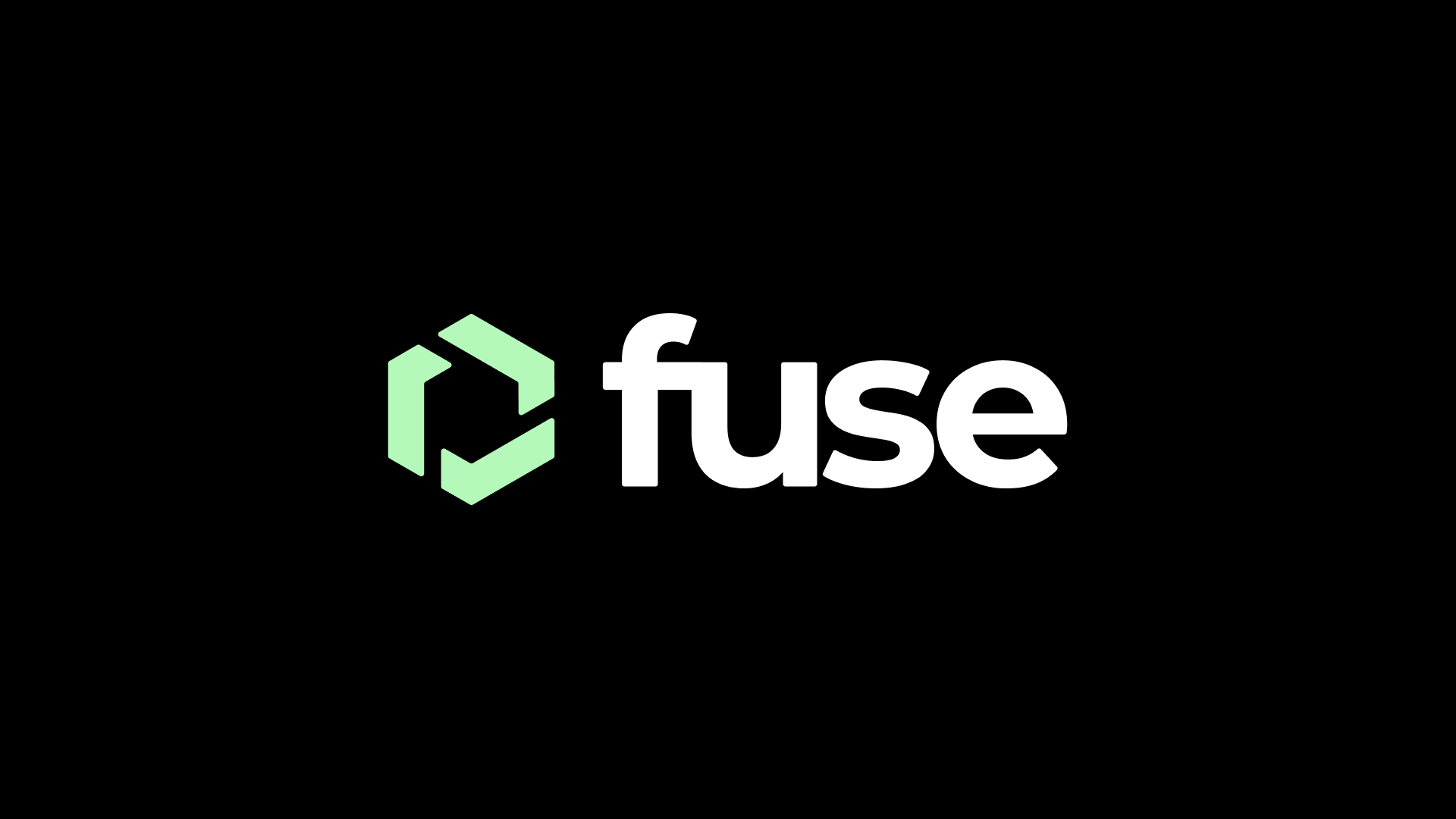 Build on Fuse Network
Fuse was designed to be friendly for blockchain & non-blockchain developers alike.